Exclusive Property Marketing That
Works
NEW LOOK. NEW NAME.
For more than 110 years, Coldwell Banker® has guided people to that special place called home. Now, with our new North Star logo, we're proud to introduce a new look that pays perfect homage to that legacy.
And with our new look comes a new name. Coldwell Banker Residential Brokerage is now Coldwell Banker Realty. But with all that's new, one thing remains the same — our exceptional service that we've provided longer than any other national real estate brand. We shine like no other.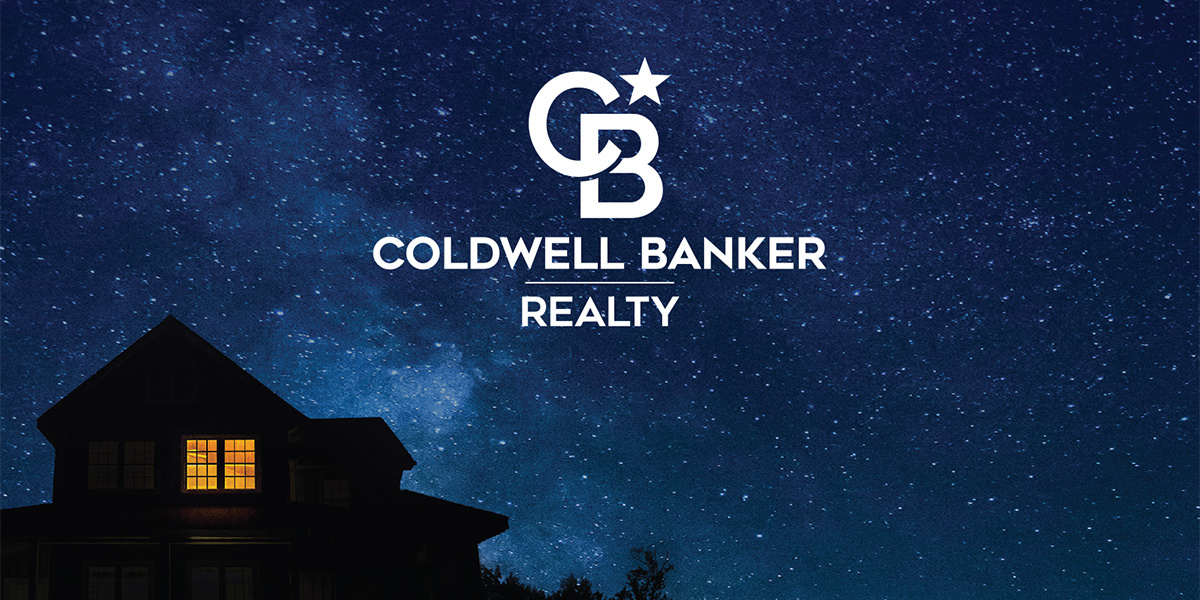 PROVEN. POWERFUL. PERSONAL.
Selling your home is a big deal. The agent and the company that helps you should be, too. For more than 100 years, Coldwell Banker® has been one of the world's best known and trusted names in real estate, giving you advantages others can't.
Proven Success
Online Impact
Strategic Marketing
Full Service
I will guide you every step of the way — making sure you know what to expect, answering your questions and helping you determine the right price to attract buyers and sell your home quickly.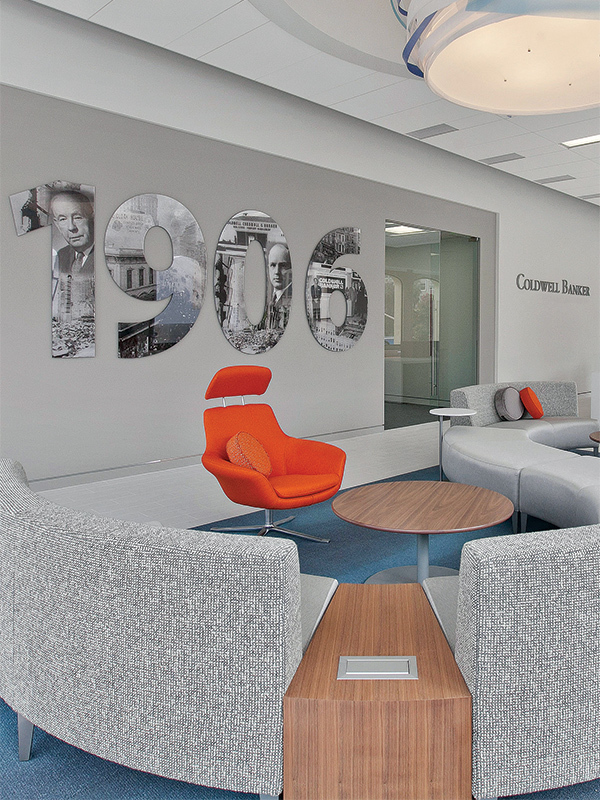 STEP BY STEP
Selling a home is a complicated process, but I will guide you through it every step of the way.

Step 1 — Pricing
I will prepare a comparative market
analysis (CMA)
Review market conditions
Review other homes on the market
Discuss your home-sale goals
Determine the optimal listing price

Step 2 — Preparing
Remove clutter and organize
Clean and make repairs
Stage your home for sale
Consider a home protection plan
Complete listing documents and disclosures
Create a HomeBase® account to manage documents,
deadlines and tasks

Step 3 — Marketing
Install distinctive Coldwell Banker® yard sign
Promote your home on the MLS
Syndicate your home's listing to up to 700 websites
Respond to online buyer inquiries through InTouch
Arrange showings
Hold open house
Communicate feedback
Market your property via email, direct mail and social media
Provide market updates

Step 4 — Closing
Evaluate offers and negotiate best price and terms
Enter documents into HomeBase
Facilitate inspections
Coordinate closing date, time, location and contacts
Monitor buyer financing and home appraisal
Follow up on details
Review closing statement
Close the sale
Provide copies of all closing documents and enter into HomeBase
INTERNET MARKETING ADVANTAGE
Your home will be shown on up to 700+ websites, including the most-visited real estate websites in the world, putting it in front of potential buyers everywhere. My comprehensive internet marketing strategy includes displaying your home with a detailed description and multiple photos on the most-visited real estate websites.
Syndication to as Many as 700+ Partner Websites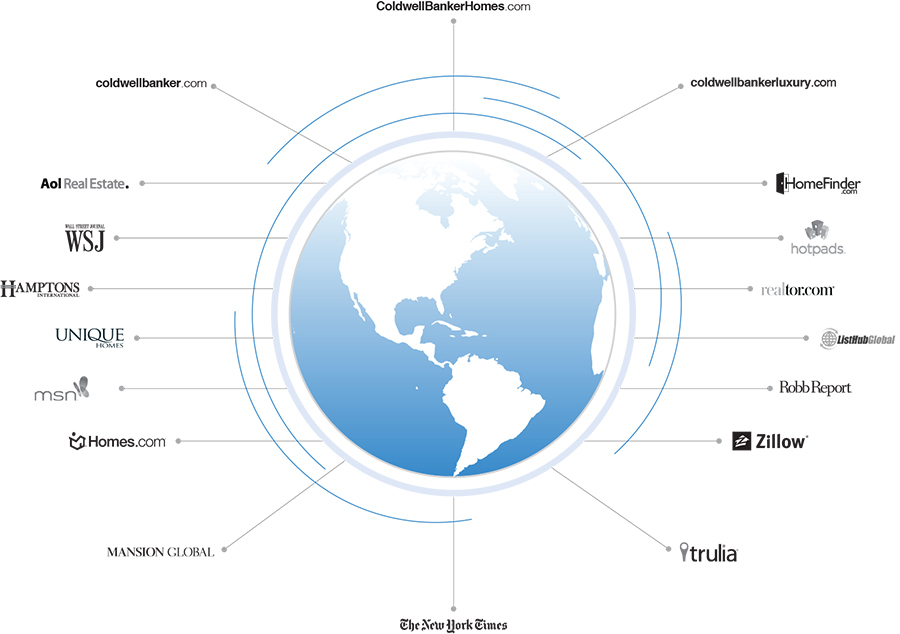 MARKETING YOUR HOME
I offer one of the most powerful and comprehensive marketing programs for attracting buyers and getting homes sold. In addition to my industry-leading online strategy, I use a proven combination of traditional and cutting-edge methods to showcase your home.
National brand advertising
Online advertising
Print advertising
Social media
Direct print and email marketing
Just Listed flyers and postcards
Media relations/public relations
Coldwell Banker Global Luxury® program
Yard signs
MLS (multiple listing service)
Professional photography
Open houses/broker opens

EXCLUSIVE PROPERTY MARKETING
In today's competitive real estate market, the key to success is differentiation — doing common things in an uncommon way. In fact, differentiation from the competition has become the cornerstone of service to my valued clients.
I am proud to deliver exceptional marketing programs that help produce results. Each step of your property's marketing plan is designed to help your home sell fast and for the desired price. I ensure that from concept to completion, your home is uniquely cared for by my expert marketing team.

VIEW: Arizona's Largest Real Estate Magazine
Only I have the ability to showcase properties on vast regional, international and digital levels through VIEW magazine.
Exclusive to Coldwell Banker Realty, VIEW magazine is a visually engaging, full-color magazine that is distributed each month to nearly 90,000 households, including select high-networth individuals via Every Door Direct Mail and select local publications, offering a MORE powerful advertising platform for home buyers and sellers.

CONCIERGE SERVICES
Coldwell Banker Concierge® offers you access to hundreds of service providers 24 hours a day, seven days a week at conciergevendors.com.
This easy-to-search website lists trusted service providers that have been pre-screened to ensure they are properly insured, experienced and licensed for the type of work they are offering. Additionally, all Concierge service providers have signed performance agreements to ensure they maintain the highest standards of ethics and professionalism.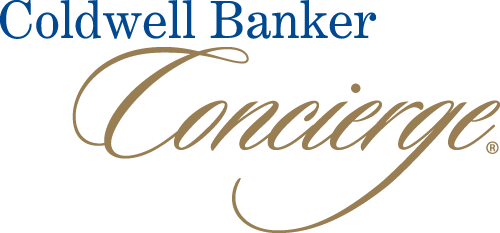 Moving Services
Whether your move is across town or to the other side of the world, Coldwell Banker Concierge can help. Our moving program features dedicated customer service specialists, competitive pricing and professional assistance. And, since all of the movers are pre-screened, licensed and insured, you can feel confident about entrusting them with your most valuable possessions. Speak with a Concierge representative about a free moving quote.
Utility Connection/Updater
Coldwell Banker Realty has partnered with Updater to save you valuable time with your move. Updater is a complimentary time-saving tool that helps you organize and complete many of your moving-related tasks in minutes, including:
Filing a change of address form to forward mail
Comparing and connecting home services such as cable, internet, water and natural gas
Notifying any of over 15,000 businesses and organizations of an address change
Finding moving-related discounts
Creating personalized moving announcements to share with friends and family via social media that include Google Map features
Link to conciergeservice.com
Keep an eye out for an email invitation from Updater during your escrow period to get started.
EXCLUSIVE WEBSITES
Our websites attract tens of millions of visitors each year — locally, nationally and internationally — with considerable traffic coming from mobile and tablet devices.
ColdwellBankerHomes.com
This website features properties for sale in our region and across the country, and is optimized to view on laptops, desktops, mobile devices and tablets.
coldwellbanker.com
This national website attracts millions of visitors each month, and sends leads from interested buyers to affiliated offices and agents.
coldwellbankerluxury.com
Featuring an exceptional inventory of luxury home listings, coldwellbankerluxury.com attracts affluent buyers from around the world.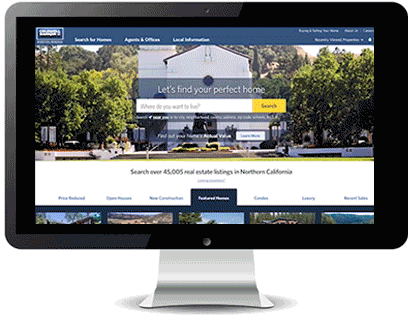 BRINGING MORE BUYERS
Have you ever wondered who handles transferring employees when a corporation needs to move them? My dedicated relocation department helps thousands of relocating, transferring and other special groups of buyers each year.
Cartus Broker Network
Cartus Relocation is one of the largest relocation service providers in the world, providing services in 185 countries and to more than half of Fortune 50 companies. As a principal broker in the Cartus Broker Network, we receive thousands of incoming buyer referrals annually.
Affinity Network
Through our Affinity business line, we work with 25+ member-based programs to offer real estate services to relocating buyers across the country.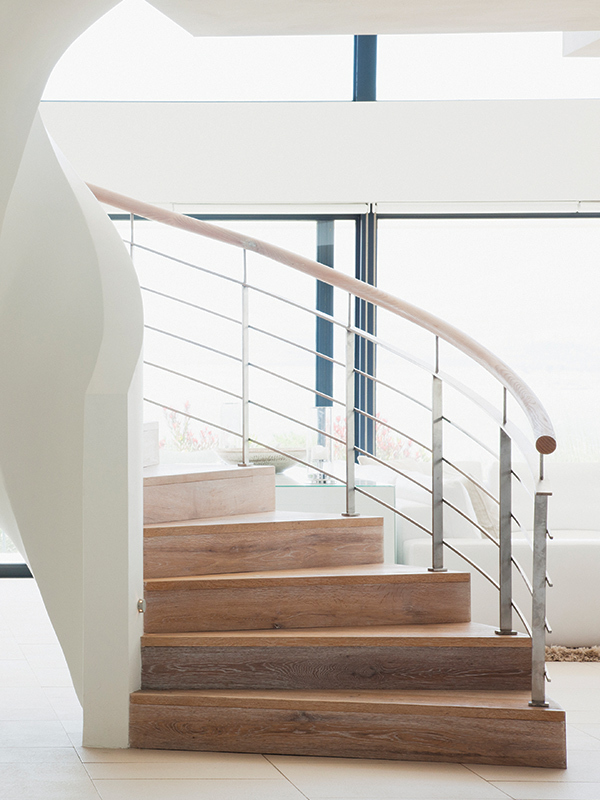 #1 NATIONWIDE
We have been the #1 residential real estate brokerage in the U.S. for 22 years*, successfully bringing together home buyers and sellers from across the country.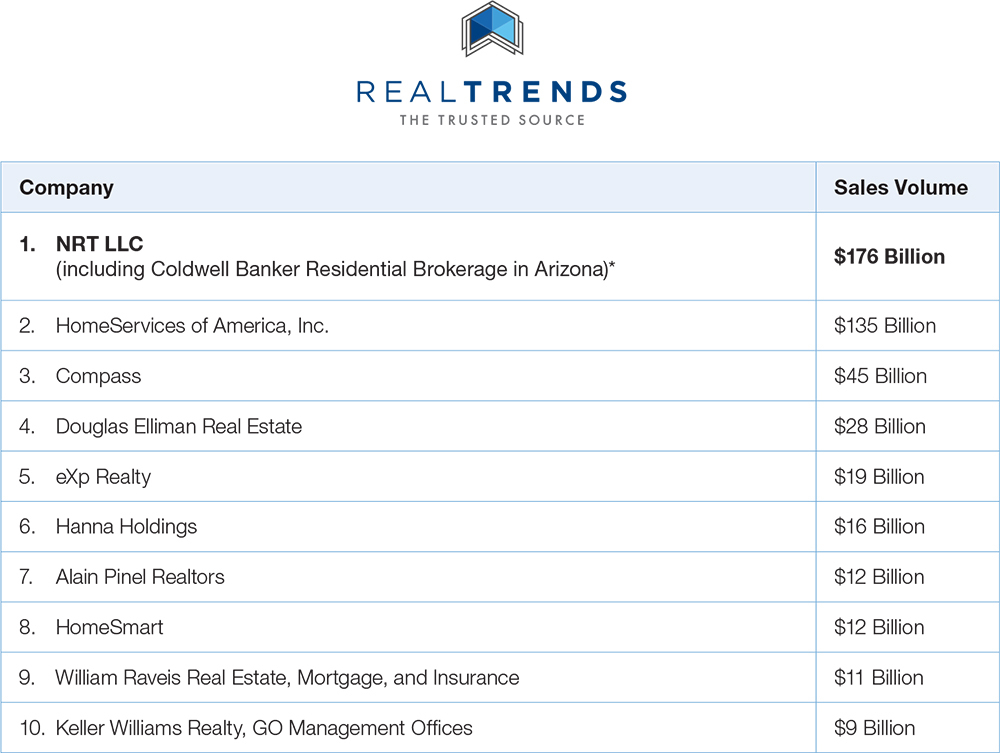 *NRT is ranked #1 in closed residential sales volume (calculated by multiplying number of buyer and/or seller transaction sides by the sales price) from 1996-2018 in the U.S. Data obtained by REAL Trends Survey, 1996-2019. 
#1 BRAND ONLINE
Home buyers are online — and one real estate brand gets more of their attention than any other.
Our brand is the #1 most-visited residential real estate brand online.*
Website Visits by Brand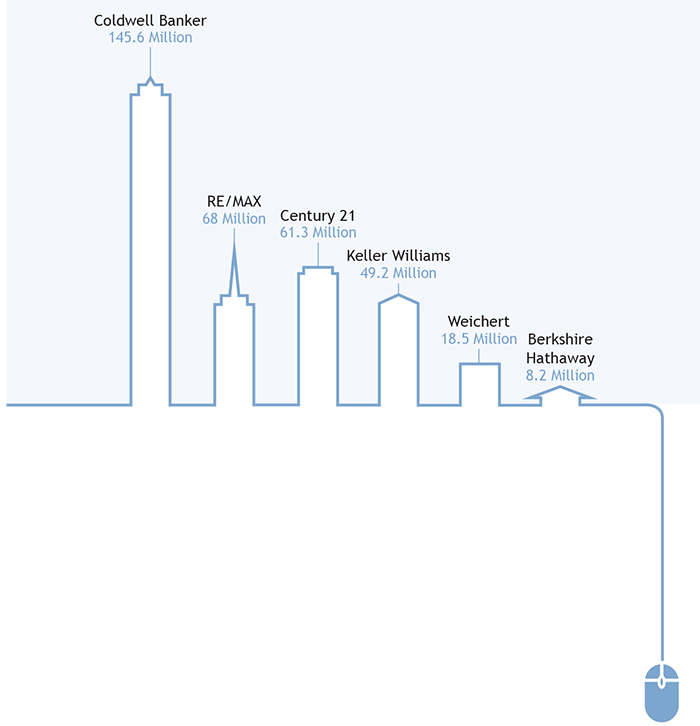 *comScore 2018 Media Trends.
SOCIAL MEDIA INFLUENCER
We have an impressive social media presence designed to engage, entertain and connect with today's home buyers, with more than 500,000 followers across all major social media platforms.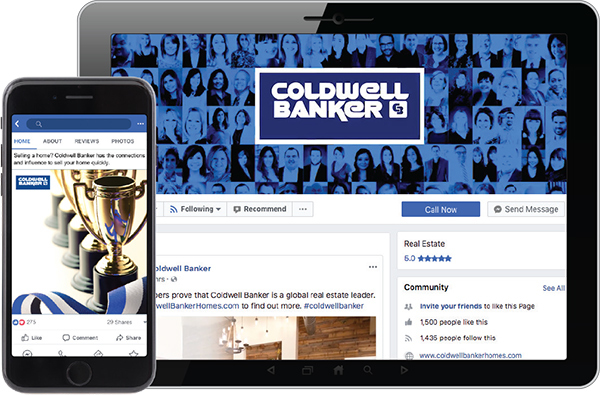 START TO FINISH
I am your partner in all aspects of the home-sale process. My industry affiliations ensure you receive complete assistance from beginning to end, giving you one-stop-shop convenience.
Mortgage Services
Guaranteed Rate Affinity provides mortgages across the country and features incredibly low rates, fantastic customer service and a fast, simple process.
Warranty Services
An American Home Shield home warranty provides that extra measure of security that makes buyers feel more secure and confident in the purchase of your home.
Title Services
Equity Title Company (Phoenix) and Catalina Title (Tucson) can research and resolve any issues before the closing to help ensure your transaction closes smoothly and on time.
Insurance Services
Castle Edge Insurance Agency offers competitive rates on homeowners, condominium, renters, automobile, second home, vacant home and umbrella coverage.
Concierge Services
Our unique concierge offerings can provide assistance before, during and after the sale of your home — from moving to home repairs, maintenance and renovation.
Commercial Services
Highly skilled Coldwell Banker Commercial NRT agents offer a full spectrum of office, industrial, retail, multi-family and hospitality services.